Art is at the centre of our life, of our company. Discovering and collaborating with young artists means making us imagine with fresh eyes, every day.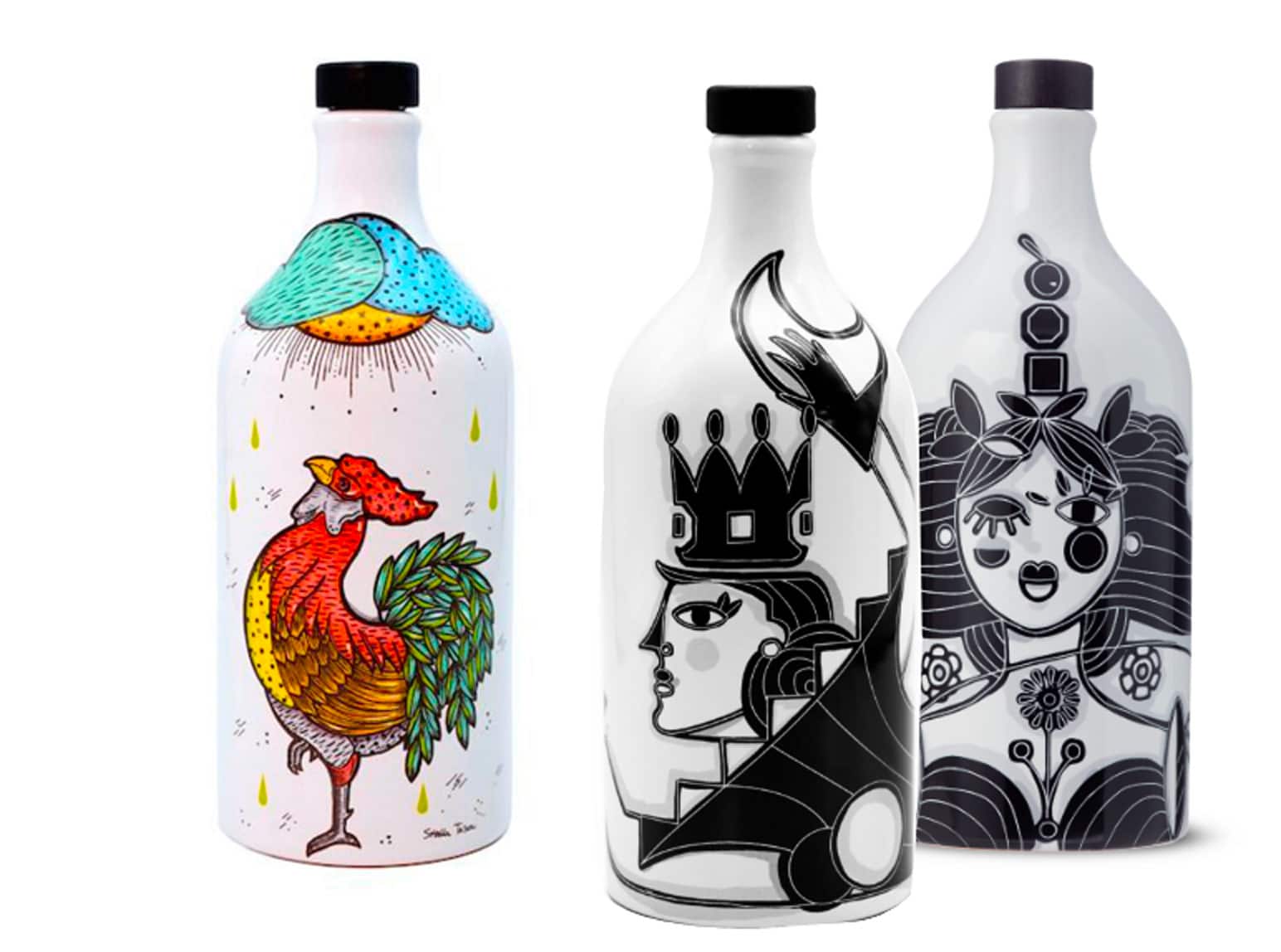 Being told often feels even better than telling ourselves. Because it is through the eyes of new, young artists that we find new life.

Just as with our oil, we always try to innovate and keep one step ahead; so, with the capsule collections, we aim to add new images, imagery and words to our journey. . This is what our food design concept is all about: cultivating beauty, bringing it to tables all over the world.

Beautiful and good, both inside and out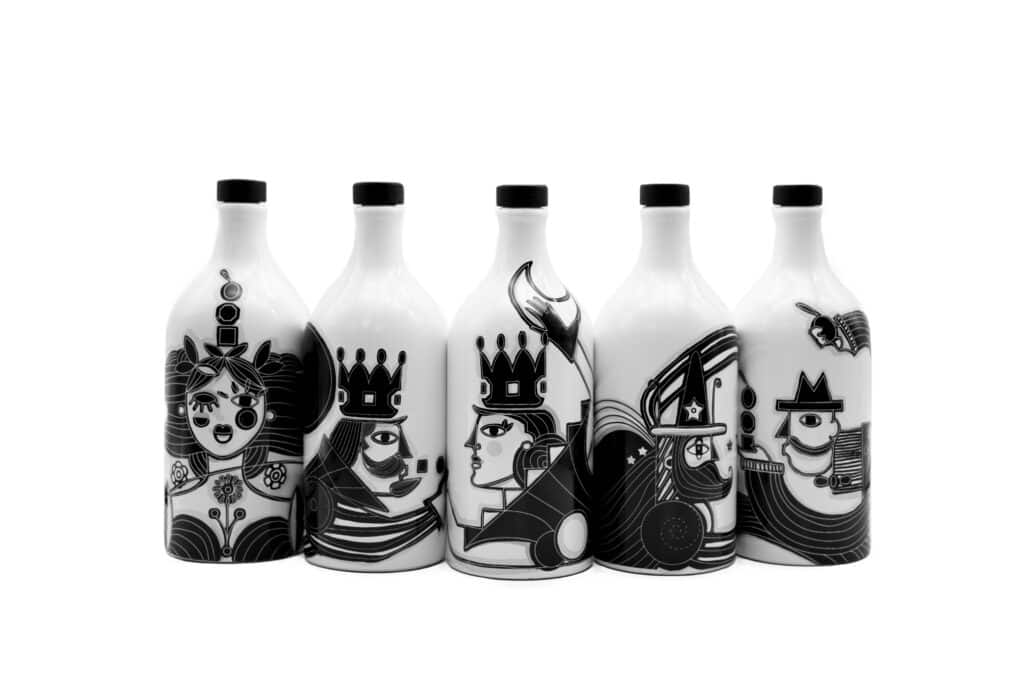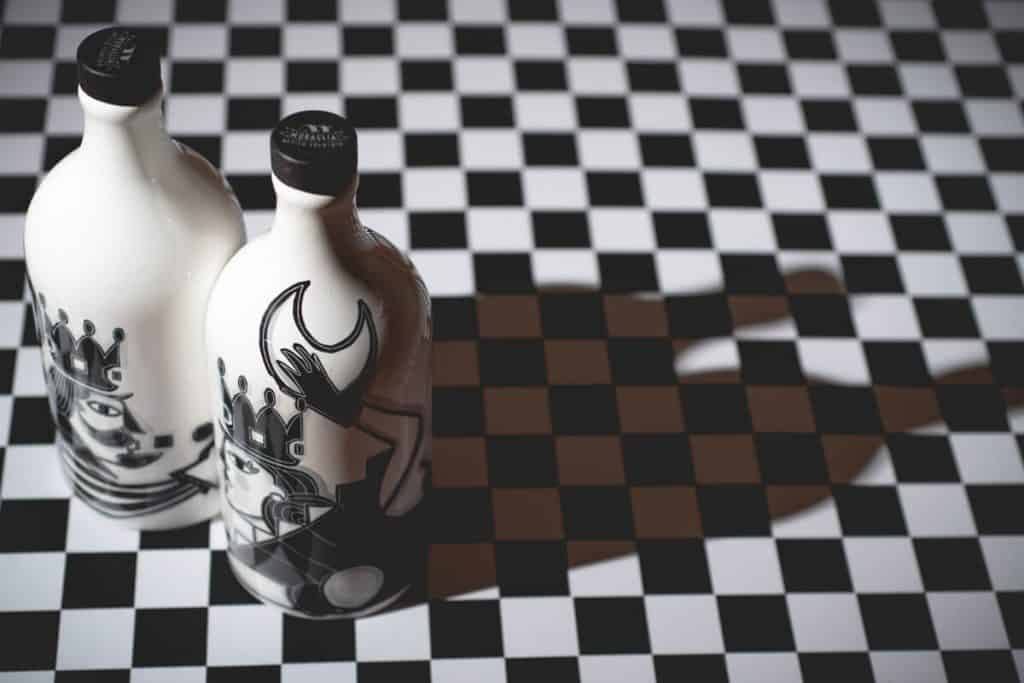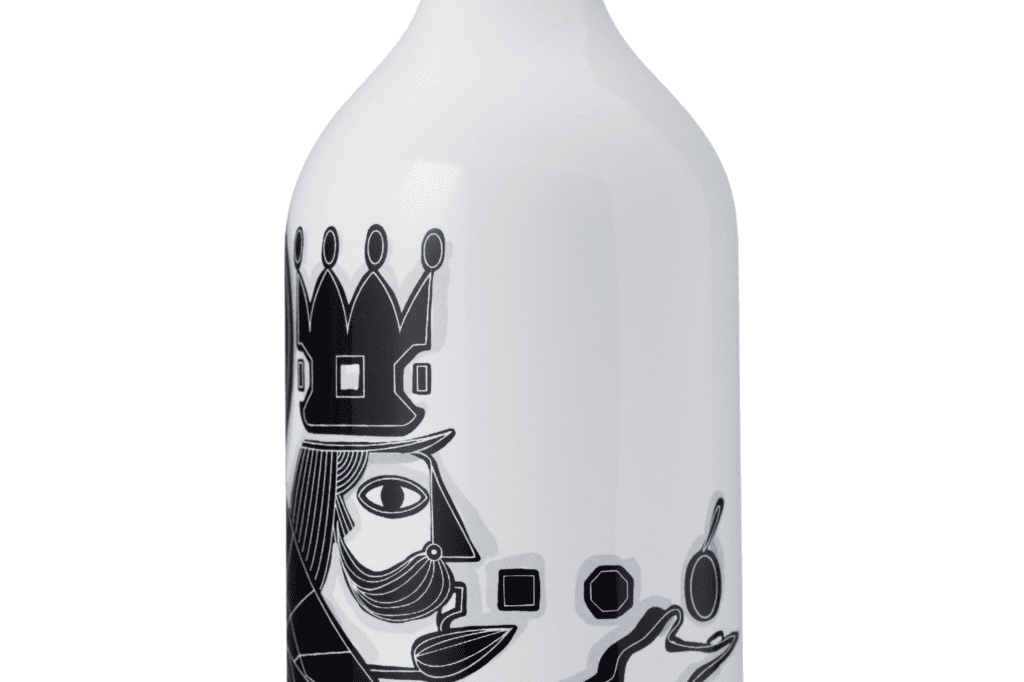 Movement, growth and perfection of forms that intertwine to create life. Movement, growth and perfection of forms that intertwine to create life. A journey through the beauty, scents and flavours of Puglia to discover the know-how, art and excellence of oil production in a land that has always been a combination of tradition and modernity, quality and style, art and flavour. A square, an oval and an octagon – three apparently simple geometric symbols – become, therefore, emblems of past and present stories capable of merging and drawing the beginning of a new and unique love story that is strictly Made in Puglia. A meeting that was born in the magic octagon of Castel Del Monte, in the land of Puglia, where the excellence of Frantoio Muraglia's oil production is combined with the vivid, powerful and geometrically perfect style of designer Pierpaolo Gaballo.
Key words: rebirth, light, identity.
The icon of Apulian terracotta, the most represented subject on ceramics that become souvenirs from Apulia. If we consider the symbolic meaning of animals historically, the rooster repeatedly makes an appearance, where we find evidence of recurring general meanings that see the animal as a messenger of the sun that overcomes darkness, spiritual rebirth but also triumph of truth over injustice and lies.
Il Gallo "The Rooster" by Stella Tasca, a designer known for her style and bright colours, becomes a "floral" animal, as she defines it: a flash of light, sun and colour, proud as one who finds a new way, reaching out towards a new road. Its tail evokes and celebrates the olive tree, another symbol par excellence of Apulian identity, thus linking it even more closely to the territory and the product that the terracotta oil jar encloses and protects. The rooster's feathers become olive leaves and, thus, life itself.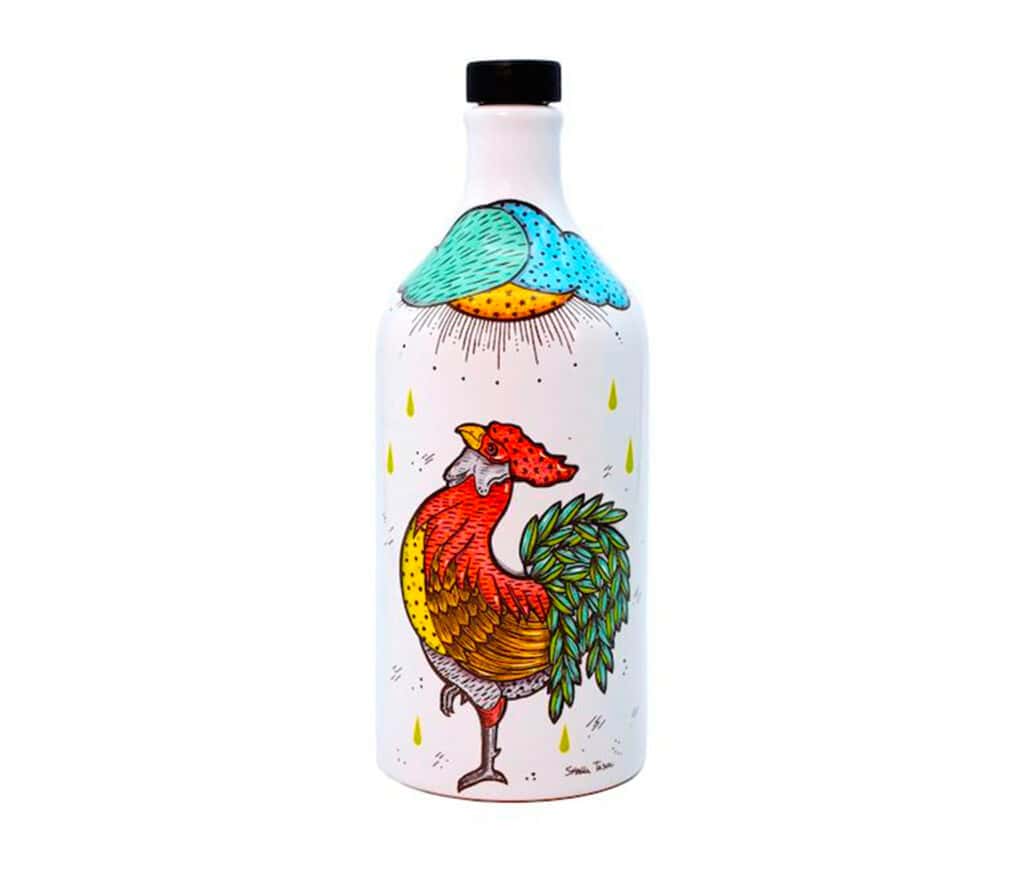 I am a form of art
that is poured
Art is at the centre of our life, of our company. We love discovering and collaborating with artists and launching them into our food design concept and project. Fill in the form; let's talk about it.
Subscribe
to the newsletter
Subscribe to Filo d'Olio, our newsletter, to discover the latest news from Frantoio Muraglia and the culture of oil.